We are pleased to announce the winners of the Inaugural Mighty Argo Gingerbread Challenge, sponsored by the CCCLD, Tommy Knockers Brewery, West Bound and Down and Beau Jo's! The entries were fantastic and it looks like fun was had by all. We are grateful to our wonderful judges: Mayor Mike Hillman, the legendary Dana Crawford and Karen Quanbeck, our CCCSD Superintendent for all the time and care they spent choosing winners.  We had over 40 submissions in all three categories. Thank you so much to all who participated and contributed to making this challenge a success and we hope it will continue to grow each year! Photo submissions are being displayed on our website along with a few Artisan Level entries to be displayed at Tommy Knockers, Beau Jo's and West Bound and Down.
To view all of our Mini Kit and Family Kit participants, check out our Facebook Page Photo Gallery: Kit
To view all of our Artisan participants, check out our Facebook Page Photo Gallery: Artisan
Put on your thinking caps for next year. We plan on making it bigger and better!
Artisan Category Winners: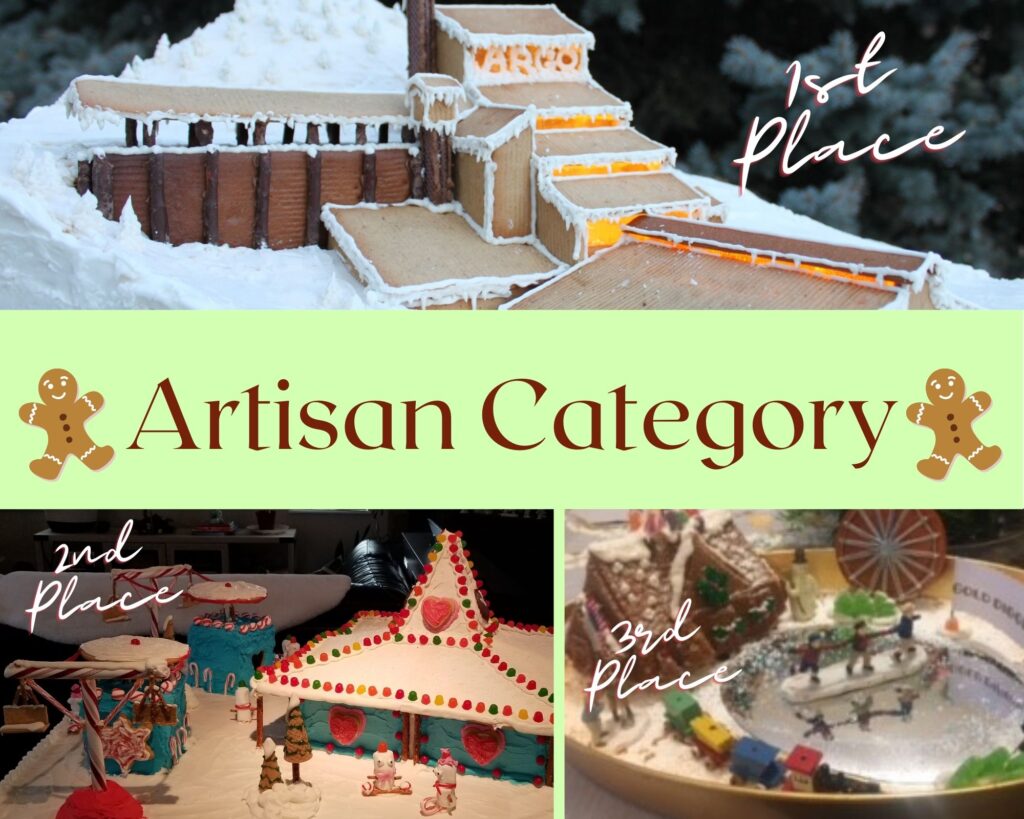 1st Place: Travis and Beth Cook with their Argo Mill
2nd Place: Shawn Cox with his creation of the Loveland Clock Tower
3rd Place: Andy Marsh with his Charlie Taylor Water Wheel
Family Kit Category Winners:
1st Place: Ashley Embrey
2nd Place: Dawn Kenner
3rd Place: Flora Rompas
Mini Kit (7 & Under) Category: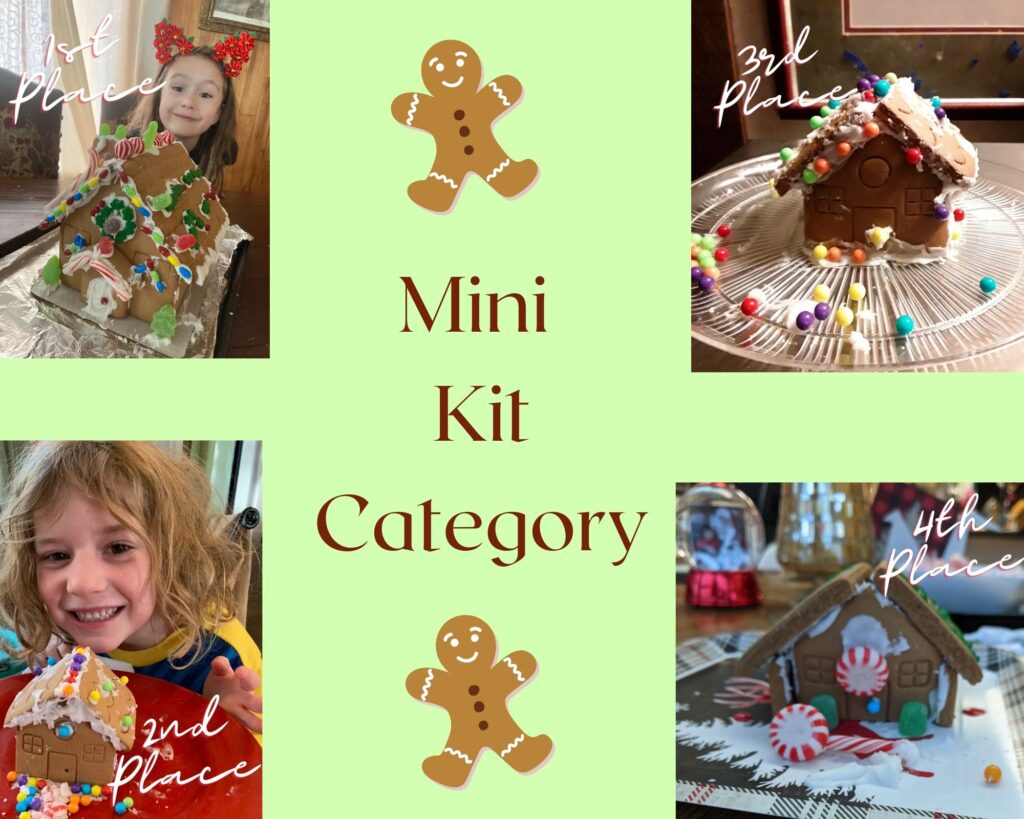 1st place: Shantell Gurly
2nd Place: Elisa Kettler
3rd Place: Sara Woodhull
4th Place: Phebe Marlin
Special mentions from the Judges:
Best picture: Elisa Kettler in the mini category
Best use of frosting, lots of it: Asta Keene in the artisan category
Best narrative/description: Karrine
Best house in a blizzard: Jan Bowland
Best Santa stuck in the chimney: Cindy Olson
Best connection to Clear Creek history (and the most intimidating to eat): BK Gilberson
Most likely to be lived in: Carla Cole
Most likely to have suffered a windstorm: Michelle Hillman
Best village: Steve Shields and Courtney Reynolds (tie!)
Congratulations to all!
Thanks again to all who participated!