We are pleased to announce the winners of the 2nd Annual Gingerbread House Challenge, sponsored by The Mighty Argo, the Clear Creek Library District, the Clear Creek Recreation District, the Idaho Springs Marketing Alliance and the Clear Creek County School District! The entries this year were fantastic and it looks like everyone enjoyed the madness of gingerbread house making. Whether it was our artisan category to our mini kit, each submission impressed us.
Now, on to the fun part!
Artisan Category Winners: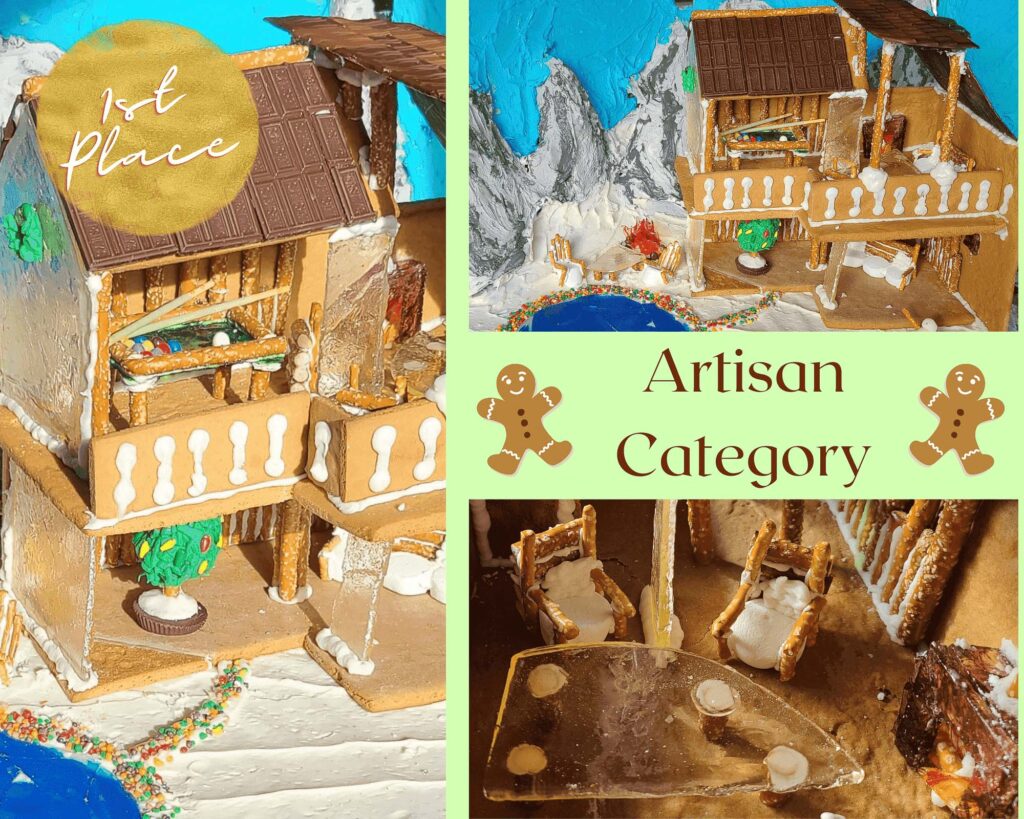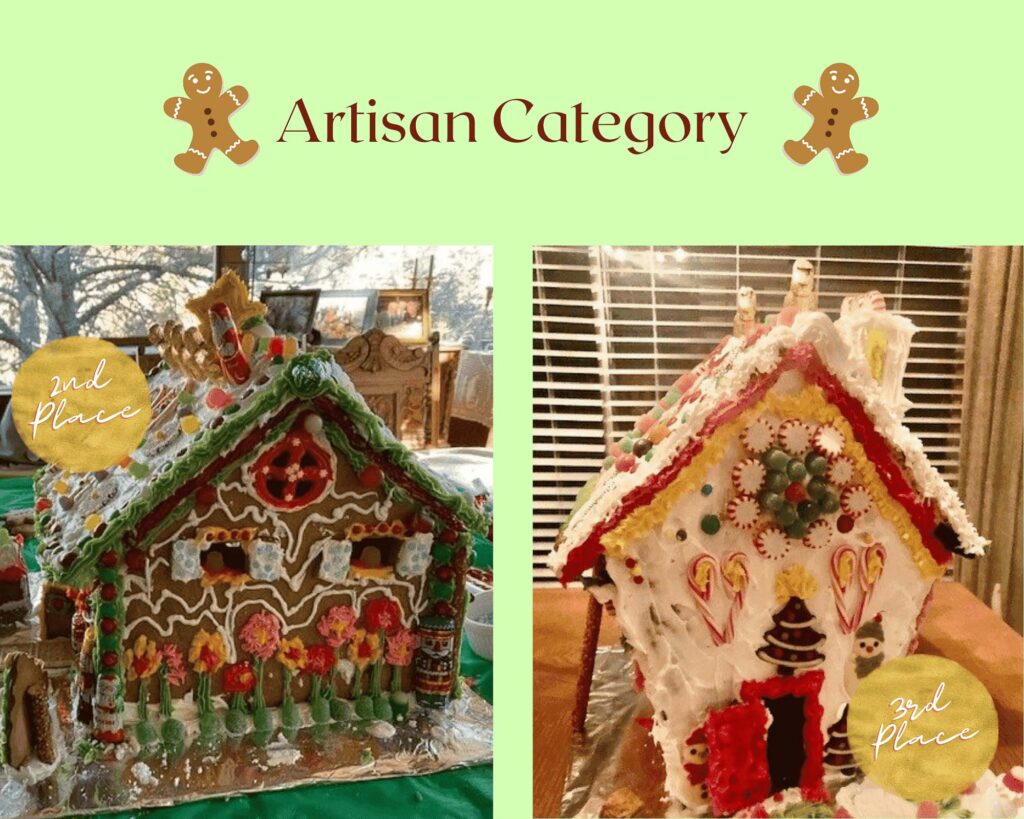 To be entered into the Artisan Category, everything had to be homemade from the ground up; personally baked and constructed by entrants. Considerations may be precision, theme, creativity, whimsy.
In first is the Robyn Fog – Wilste family team. They put over 37 hours of work into this fully realized Ski Chalet in the Swiss Alps! Despite a road of challenges, from the team's dog swallowing up their first roof to their 3-year-old repeatedly launching mischievous assaults at the handmade pretzel furniture to the dog coming back in for seconds, the team shined. In fact, the gabbled roof was made with a Hershey's chocolate bar and done impromptu due to their dog's debauchery. This shows the amount of creativity and out-of-the-box thinking the team brought to the build! Even with these setbacks, the Robyn Fog – Wilste team was able to greatly surpass the judge's expectations. This staggering creation features clear glass walls, a billiards table, a pathway made of Nerds and a beautiful, mountainous backdrop!
Second, we have the Loevlie Keene Creation. The team used their imagination here to make a one-of-a-kind house!
Third, we have the incredible Cindy Olson with a delicious and colorful house!
Family Kit Category Winners: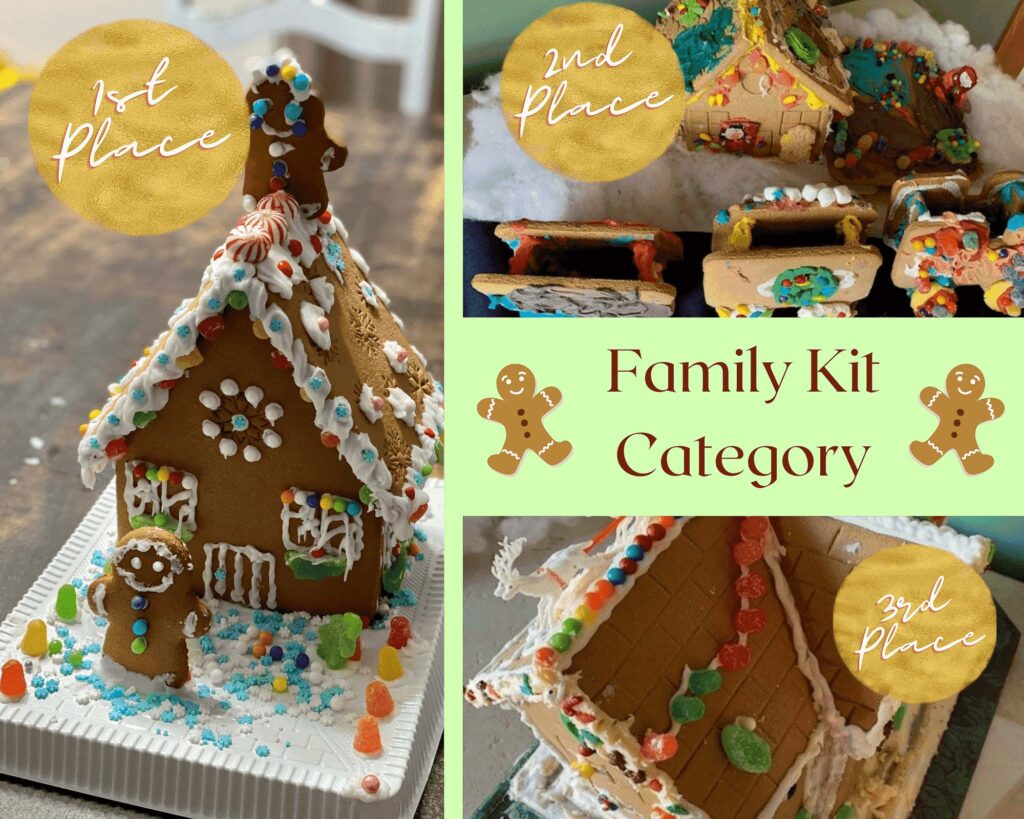 First place is the Cori Kassib family, congratulations!!!
Second place goes to Miles and Brooks Bowland with their delicious train, house and garden combo!
Third place goes to Jan Bowland for her hilarious Santa on the rooftop design!
Mini Kit (7 & Under) Category Winners: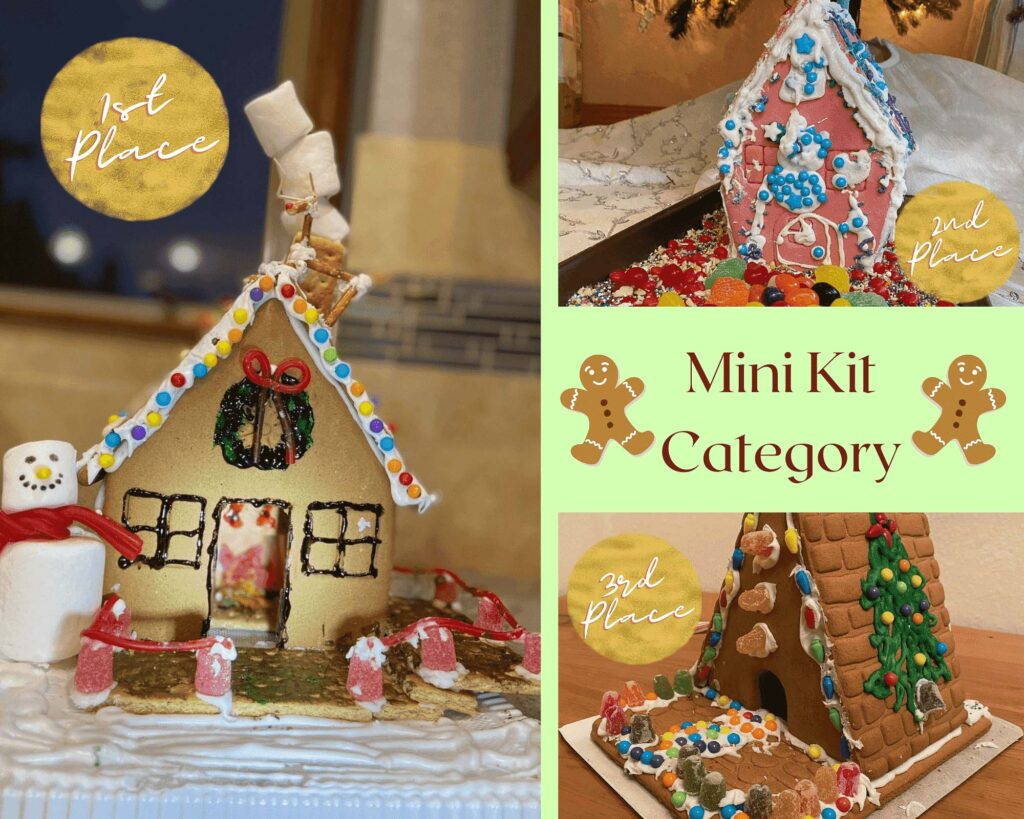 CCSD Student Team Category Winners:
First place is Ashley Embry with an incredible house and a very happy snowman.
Second place goes to Kyla Patton who had a pink house and it looked amazing.
Third place goes to Mitch Bramley, who made a delicious-looking house!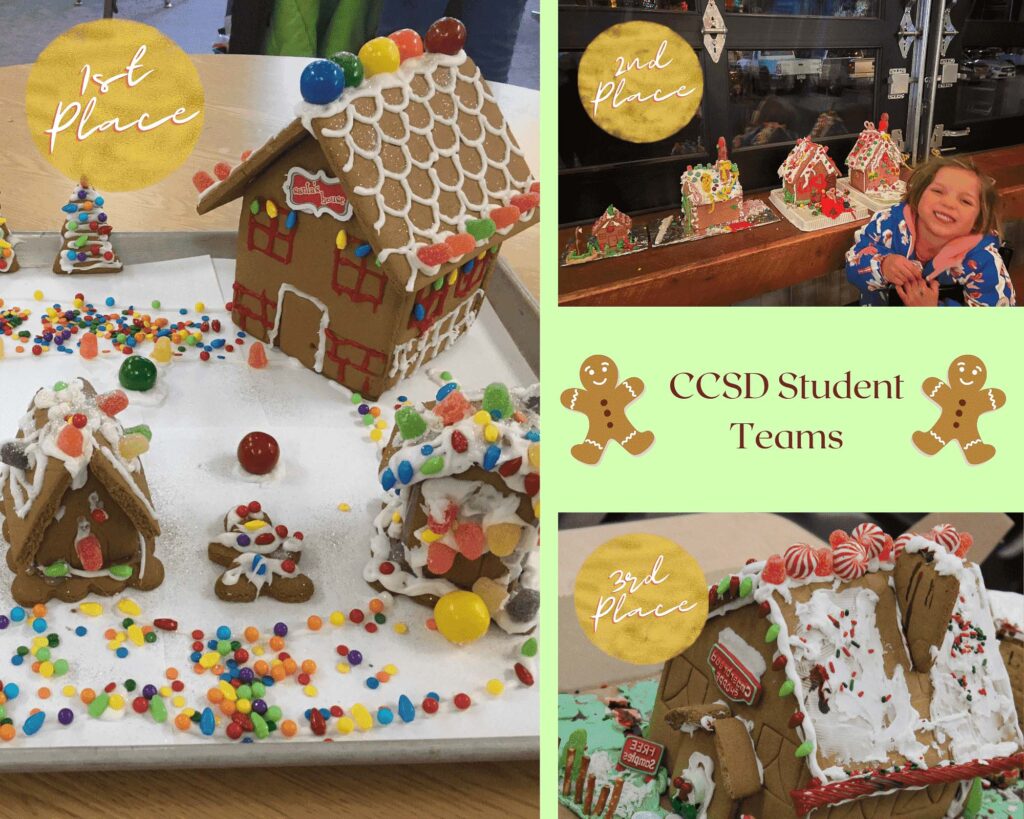 And last, but not least, is the Clear Creek School District team entrants. For this category, classrooms were asked to work as a team to create their houses.
First place goes to Beth Hall's classroom. This team made an entire village of delectable treats!
Second place goes to Carlson Elementary. They combined forces to make four magical Gingerbread houses.
In third place is Tina Matthew's Senior Team. This team created their very own gingerbread shop!
---
Best Of Winners:
The winner for being the most resourceful goes to the Tommyknocker team. They made the ground using spent grains from their brewing process. Stop by the Tommyknocker Brewery to catch their gingerbread house on display!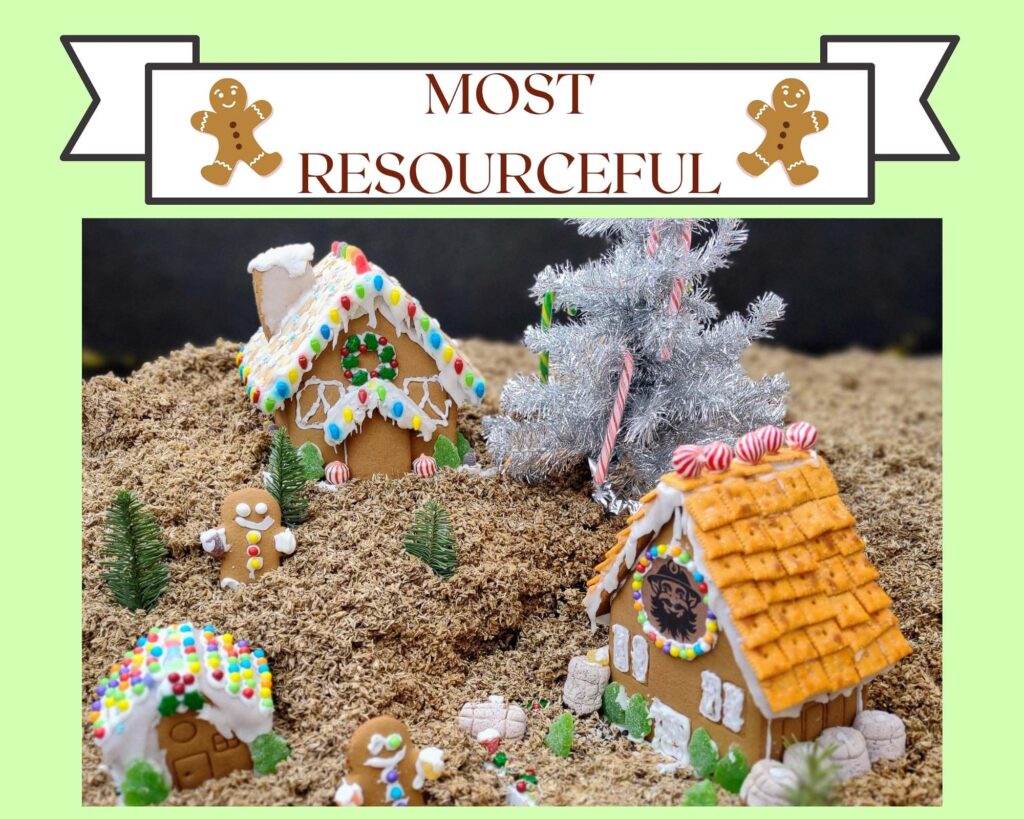 The winner for best smile goes to Lincoln Thompson!
The house most likely to have been tasted is Tina M's Sophmore class, which features a gingerbread man taking a bite off the roof!
The winner for best rooftop decorations goes to Jan Bowland for her rooftop Santa with reindeer!
Congratulations to all and we look forward to next year with even more gingerbread madness in store! Thanks again to all who participated.