The Mighty Argo is perfectly situated along I-70, making it a staple during the drive into the Rockies. Our red exterior catches eyes no matter the season, keeping history alive by enticing newcomers. That is one of the many reasons we were featured on the HGTV Dream Home 2023 sweepstakes!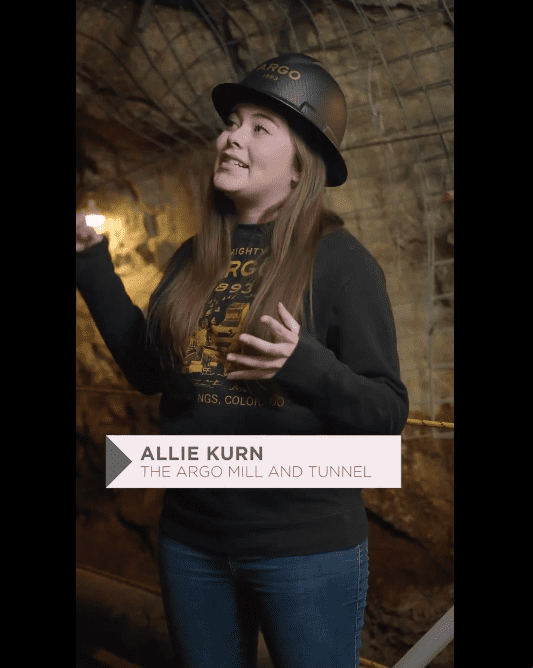 The Argo Mill & Tunnel got to show off its contribution to Colorado's rich history by giving a tour to the HGTV team, who took an interest in our historic destination.
The HGTV Dream Home 2023
The annual tradition of an HGTV Dream Home started back in 1997. The program features a fully-furnished, custom-built home in a desirable area. Worth over $1 million, viewers can enter the sweepstakes to win the ultimate prize. This generally garners millions of entries!
Located in Morrison, Colorado, the HGTV Dream Home of 2023 features everything you could want—scenic views, cozy nooks, outdoor entertainment spaces, and so much more. The best part is the location, though!
Morrison is a short drive from Idaho Springs, making it the perfect location between Denver and the Rocky Mountains. This dream home is close to the Colorado staple: Red Rocks Amphitheater; fun towns like Boulder and Golden; ski resorts like Echo Mountain and Keystone; and you guessed it: The Argo Mill & Tunnel.
We are honored to be featured as HGTV's premier destination for this year's dream home. A tour of The Mighty Argo takes you on a journey through time, allowing visitors to imagine a lifestyle of grit and glory.
Striking Gold
Just as much as the Dream Home winner struck gold, so did the aspiring miners who traveled thousands of miles chasing a dream. During your tour of The Argo, you have the chance to view the most innovative technology of the Colorado Gold Rush. We take you around the mill to view the machinery that crushed, pulverized and revealed the most valuable mineral on the planet.
You'll also be taken into The Argo Tunnel, which allowed for millions of pounds of ore to be transported from other mining areas to our mill. We were the hub for all valuable materials, conveniently located next to the narrow-gauge train that took everything to Denver's smelters.
Lastly, you'll get the chance to find gold yourself! Pick up a pan and search for a glimmer; it's all yours if you find it!
Thank you to HGTV for visiting The Mighty Argo and spending time with our passionate crew. We cannot wait to give a tour to the HGTV Dream Home 2023 winners!