A mining claim asserts your right to mine and collect the minerals on public lands. 19 states allow you to locate and stake a claim to minerals on government land, and that claim gives you the rights to the minerals you extract on the land you claim. With a claim, you are saying, "I found some rare minerals here, and I want to mine them."
But it's not as simple as saying the words. There's a legal process here. A mining claim requires that you submit the proper paperwork with the local Bureau of Land Management (BLM) within 60 days of locating the site you wish to mine.
Mining Claims and The Argo Mill and Tunnel
George A. Jackson found gold in 1859, just a mile from where The Argo Mill and Tunnel stands today. Over the next two years, 13,000 mining claims were staked as miners from around the country descended into the region.
At first, this mining was in creek beds and rivers with people panning for gold, but it wasn't long before big industry made it to town and followed those rivers up into the mountain rock. This is how the Mighty Argo came into the picture with their claim for The Argo Mill and Tunnel.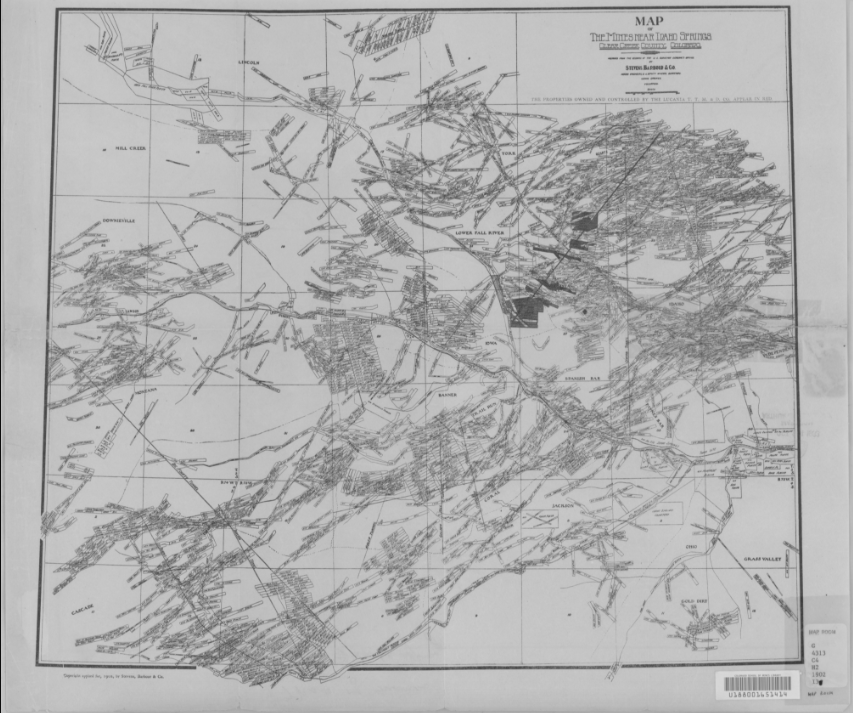 Can I Keep This?
Don't intend to mine the land, but came across a gemstone or semi-precious mineral? You don't need a claim to take it home with you in most cases, but that isn't always the case.
You can prospect the land for semi-precious minerals and gemstones and collect them as long as you use hand tools. Things like gold pans and metal detectors are allowed, but a permit is required as soon as you get into any machinery. This rule also applies to surface disturbance, meaning the land must remain how you found it throughout your process.
If you have any questions about whether or not you can keep something found on public land, check out these informational resources from the BLM.
Some Don't Do's
No Fossils or Cultural Materials
Vertebrate fossils and cultural materials like historic tools cannot be collected from public land without a special permit exclusively given to researchers and archeologists. This includes ancient forms of currency or artifacts.
This doesn't refer to invertebrate fossils like mollusks or trilobites, but it must be a reasonable amount for personal use. In addition, any historic sites or buildings are closed to collect all things, including minerals.
Don't Take Minerals without Checking for Existing Claims
If you find gold on land that has an existing mining claim, then the owner of that claim is the one who owns that gold. You must get their permission to remove it.
You can find existing mining claims online, and you should check this if you find some rare minerals and intend to take them home with you.